Amazon is coming to Idaho!
But did you know how much Bezos makes? According to Business Insider, Bezos makes $2,489 per second — more than twice what the median US worker makes in one week, that's $149,353 per minute. Mind blown.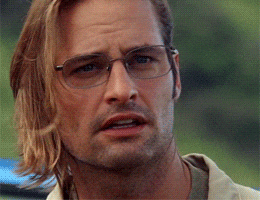 Yes, we all know Bezos's wealth is ridiculous, but what do most of us really care about – delivery times. When I Prime the 50' expandable Flexihose (which is amazing by the way), I want it in 2 days or less, which wasn't always the case living in Boise.
The New Fullfillment Center
Now we can all can high-five, because those delivery times are about to be going light-speed. Amazon is currently building a massive 650,000 square foot fulfillment center on E. Franklin Rd. in Nampa (appropriately named 'Project Bronco'), and when complete, the fulfillment center will employ as many as 1,000 workers. Check out the aerial video here. Also, curious what's goes on inside an Amazon fulfillment center? Check out the fulfillment center in Omaha, Nebraska. Separately, Amazon will convert the former 79,000 square foot FedEx Ground facility on S. Business Way near the Boise Factory Outlets to the DID2 Distribution Center.
The New Call Center
Oh, we're not done yet. Amazon-owned PillPack (an online pharmacy) is planning to build a 78,000-square-foot call center, located southwest of the intersection of Overland and Eagle roads. The call center, which is predicted to bring over 500 jobs to the valley, is expected to open sometime in 2021 and will complement PillPack's existing Customer Service Center in Salt Lake City.
It may seem that Bezos is taking over the world, which he may indeed be doing, but arguably he has created a convenience like no other company in history. So Jeff, wherever you are (probably on a mega-yacht), thank you for bringing Amazon to Boise (and the rest of Idaho!), but please, please, keep your employees safe, pay them competitive prices and treat them with respect.
My recent Amazon purchases:
Need top talent for your company?  Contact us on our website here or on our social media! We're active on Facebook, Instagram and on Linkedin. Let's start the Route to your company's success!